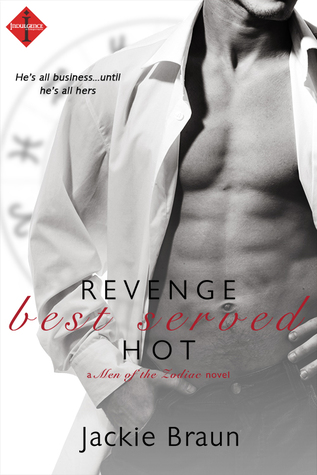 'Brody Flynn waited years to get his revenge on Douglass Shipping for his parents' accidental deaths. Now the company is fumbling, profits are down, and it's the perfect time for a hostile takeover. Vengeance. But the former CEO's daughter Kate Douglass has other plans…
Kate's been waiting for her chance to take on a real role at Douglass and prove to her family that she's not the fragile piece of glass they all think she is. There's no way she'll give up without a fight. All she has to do is convince the gorgeous new CEO to hire her…and not fall for him.
But Brody was never supposed to feel attracted to the daughter of his enemy. He was never supposed to want her as hard as he does. And the only thing stronger than his hunger for revenge is his hunger for her..'
A very enjoyable romantic read. I loved the development of the relationship between Brody and Kate. It develops slowly and naturally as Brody has to get used to the idea of falling in love with the enemy's daughter. Kate complained that their relationship was moving at a glacial pace but I'm glad it did. He didn't trust her completely for much of the story and I would not have respected him as a romantic hero if he'd started an affair with Kate, his employee, too early.
There were no big surprises or twists in this tale so it is pretty easy to predict what was coming next.
I thought the story could have done with a little bit more tension or suspense. Collin, who was such an unlikeable character, could have been used more to fill this gap.
But, overall, a good, quick read and I would happily read more from the author.